Ross gets a blowjob
Ross is back here at the studio again for another night of hard fucking. But this time he took the reins of dominance and had the other guy behaving like a trained little puppy. And you'll see him behaving obediently slurping and sucking on Ross's cock like he's thirsty for cock. Enjoy these two guys fucking each other and see some hot and sexy cock sucking action with two very sexy and hot studs in this nice afternoon today everyone. Let's get started and see this fuck scene unfold with them!
Ross always wanted to be in charge and this time he got his way with our hot guy. His partner for the scene was new for all of this and tried to do his best to convince Ross that he knows his way around cocks. So he started kissing his whole body, taking off his clothes and showing off Ross' worked out body. Then he went to his big cock and after he jacked it off he stuffed it in his filthy mouth and showed Ross what he knows. Anyway we hope you liked it and rest assured that there will be more coming your way next week as well!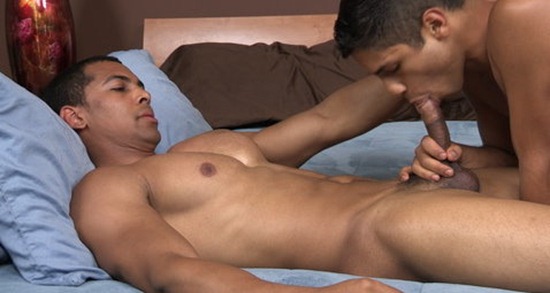 Watch these gay's sucking each other's hard cock!