Peyton Fucks Vander
Hi there cuties! How about some more entertaining and refreshing chaosmen scenes? You already know that we bring you the sexiest guys around for some deep and intense fucking and wait until you see what we have for you today! In the following sex scene, you are going to meet Peyton and his new neighbor Vander! We dunno how you like to welcome your neighbors, but this guy had the chance to be completely naked when his new neighbor came to introduce himself and he also wanted to ask for a little bit of sugar! When he saw his hot smoking body all he could think of was his hard cock! What was there left to do and say except inviting him into his bedroom? Let's not waste any more time and have a look at what happened in that grey bedroom!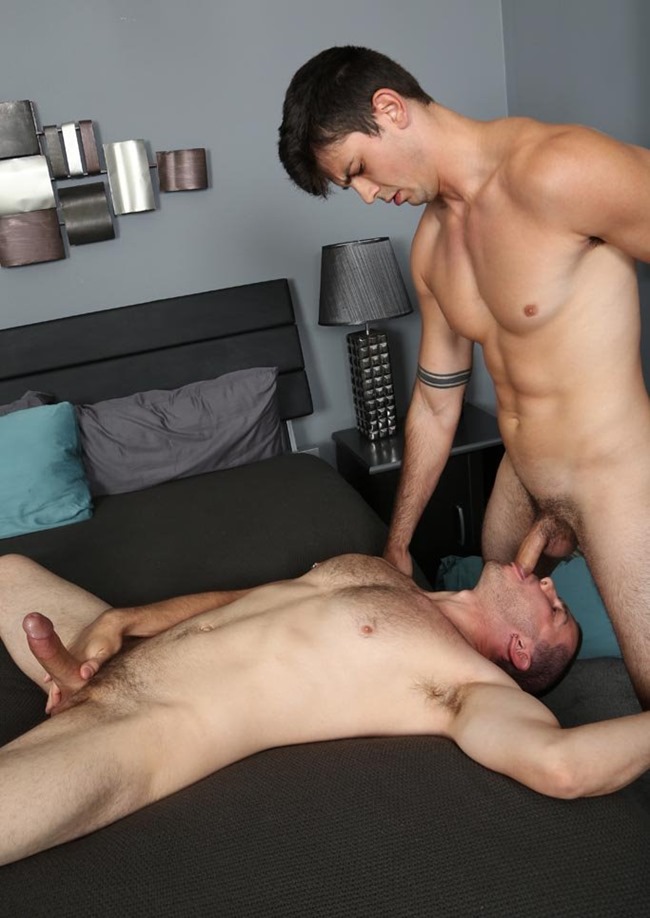 At first, they were pretty shy, but after starting to touch each other, nothing could stop these chaosmen! As soon as they were lying on that big bed, they started to rub each other's fat cock and then they were eager to do something more! So the host invited his new friend to lay down on his big bed, so that he could shove his hard cock down his throat and meanwhile was keeping his fat friend hard and horny! After showing to his neighbor how things roll around here he asked him to lay in the doggy style position so that he could penetrate him from behind! Now he started to lick his tiny ass hole and soon after that he stuffed it with his hard tool! If you wanna see them cumming on each other in the end, all you gotta do is join us and we will give you full access around here!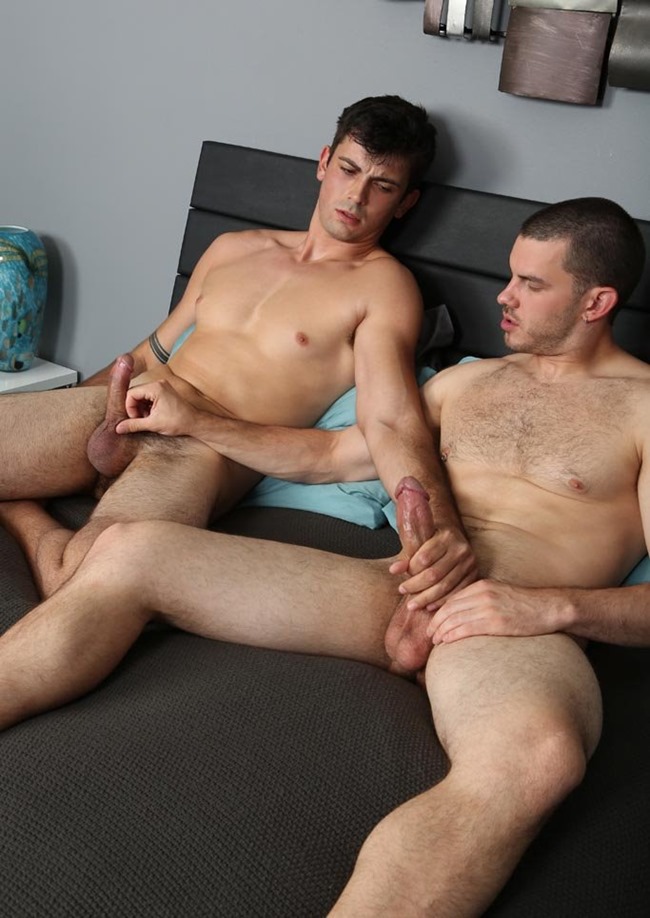 Take a look at these jocks jerking off each other's cock!