Brooks and Foster having hardcore sex
We worked with Brooks for some time now. He's been doing a very good job in all the chaosmen scenes servicing the models. At his first time this hot gay male was here, he said his boyfriend only allowed him to do oral, but now that boyfriend is gone and that means that Brooks can have fun riding on Foster's cock all night long. And what a night it was with the two studs getting around to take advantage of one another's tight and eager asses today everyone.
Brooks was in this long term relationship with a guy. But their relationship wasn't like the rest they didn't fuck the entire time. His boyfriend kept on telling him that he wasn't prepared for such a step, so he had break up with him. It didn't took him too long to find another hunk to play with. He didn't have the patience to wait after another guy so they jumped right to the fun part. So check them out fucking like crazy. Enjoy it and do make sure to drop by next week for some more superb updates!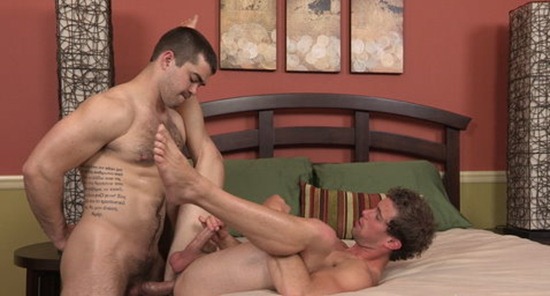 Watch this guy pumping that ass real hard!