Sullivan solo
Sullivan is a college stud that loves to show of his huge cock on camera. And where better than here. He always enjoys jerking off in the most naughty positions. He is somewhat of a silent type and we couldn't get too much info from him on his back story. Anyways, he's a great guy with a great cock. So let's sit back and watch him in action as he gets some alone time with his nice and big dick in this afternoon photo shoot shall we everyone?
Sullivan was home alone and got extremely horny. He wasn't seeing anyone at that time, so he had to take care of his problem by himself. He closed the doors went to his room undressed and after he made himself comfortable the fun begun. He started jacking off his cock and didn't stop until he got cum all over his worked out body. So don't miss out the entire gallery to see what our hunk did next.Enjoy this stud  everyone and see another horny hunk as he gets to blow a load all over himself today!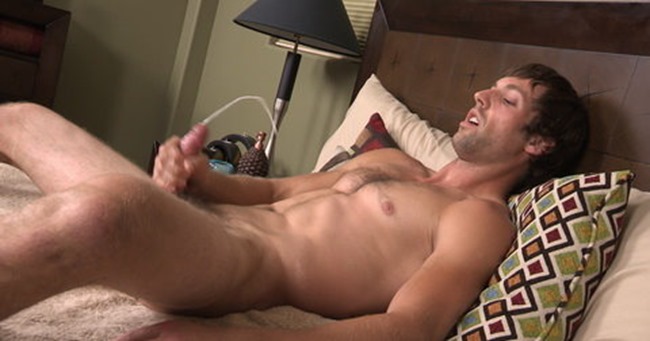 Watch Sullivan blowing a massive load of cum!